The Services that We Provide
Design and Re-creation Services
We work with the original component manufacturer
What do you do when you need a semiconductor that the original component manufacturer no longer produces and the finished-goods stock has run out?
Retrofitting or redesigning the system and completing a new qualification may not be possible due to time, engineering resources, risk or money.
The best solution is a Rochester Electronics re-creation. But what exactly is a Rochester Electronics re-creation or ported device?
Watch our video to learn more about Rochester re-creations.
Testing Services
Our proven test protocols guarantee accuracy
Rochester Electronics has over 40,000 square feet of testing capability, this includes a testing facility with extensive labs for engineering, burn-in, research and design, reliability and science. All dedicated to ensuring the highest quality testing in the industry.
Watch and listen to our video to learn more about Rochester's testing capabilities.
Assembly Services
In-house capabilities providing quick-turn delivery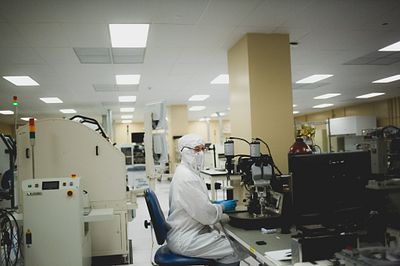 Providing a full range of manufacturing services and solutions . Rochester has c
omplete assembly solutions from development of manufacturing tooling through to lead frame and mold designs.